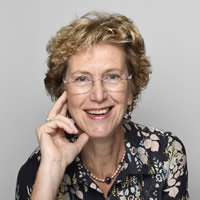 She is affiliated with the Mediation Network of The Lime Tree and works as a court annex mediator f.i. for the Court and the Court of Justice in The Hague.
Lillian's field of work isn't limited to the Netherlands. Since 2009 she has been certified as Cross Border Mediator. She is member of the pool of specialized and trained mediators of the Mediation Bureau, International Child Abduction Centre in the Netherlands. In 2011 she was selected to participate in a European intensive course Train the Trainers in Cross Border Mediation and since then she forms part as a mediator and a trainer of the European Network of Cross Border Mediators.
Language used in mediation, coaching and training session: Dutch, English and Spanish. German, moderate speaking skills, always in co-mediation with an experienced fluently German speaking mediator.